Studying the Essence of Management and Data Systems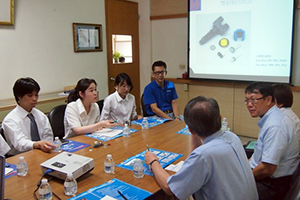 Business administration is essentially the study of efficient methods of management in order to achieve optimal organization. This kind of knowledge is needed for anyone making their way in today's society. Information systems are essential to advancing corporate business goals.
The focus of the DEPARTMENT OF BUSINESS ADMINISTRATION AND INFORMATION is the synergetic study of the combination of business studies with information systems, with the goal of producing business managers with a strong background in information systems and system engineers with a rich knowledge of business practices.
01. Enriching Compulsory Subjects with a Knowledge of Related Specializations
Responding to the requests of corporate management, first and second year students learn a curriculum of 11 compulsory subjects that form the basis of basic business administration and information systems.
02. Practical Knowledge to Broaden Field of Study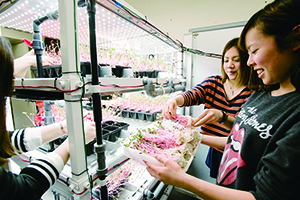 Regional coordination is a specialty of this university. Basic knowledge acquired in the classroom leads students to discover for themselves the local issues surrounding the Suwa area. By investigating solutions to those issues, this 'project base' study helps them cultivate their abilities to implement their own projects. Through addressing actual problems, students are able to develop and widen their knowledge of management and information system with connecting it widely to the society.
03. Cultivate a Global Outlook with Overseas Research Linked to Local Businesses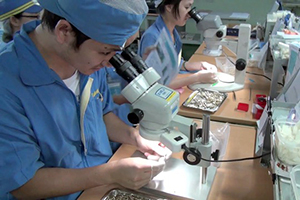 With the cooperation of many local enterprises we are applying overseas business research. Through the experience of contact with overseas businesses and entrepreneurs, students can improve their communication skills with various societies and cultures. We have prepared a format to help students achieve their goal of specifically improving English skills through means such as proficiency test certifications.
04. Integrating Study with Real-Life Application of Skills and Knowledge
Struggling with thesis work and research is a necessary part of the fourth year. The basis for the third year research consists of refining one's abilities, such as investigating writing styles, site survey methodologies, thesis and composition techniques, and research presentation. Graduate thesis research is to master writing through discovering students` own area of study, developing a strategy/solution, and learning how to persuasively defend their thesis with logic.