Connecting People Through Computers and Digital Media
Computers and digital media expand the possibilities for communication. This technology serves as a cornerstone for connecting people and creating a better society. We aim to help you develop your creative talents by giving you the chance to apply your own ideas to various challenges while providing you with expertise broad enough to serve your objectives, from inception to application.
01. IMAGE, ACOUSTICS, INFORMATION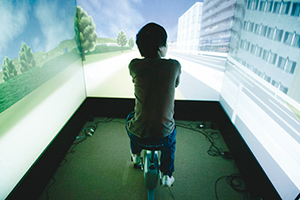 Develop your new ideas with programs that utilize script, film, and acoustic data. Contribute to society in different ways through virtual reality, computer graphics, video, and new sound technology.
02. DIGITAL MEDIA CREATION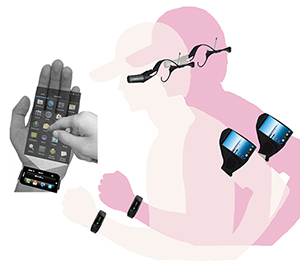 Explore new developments in value-added technologies such as wearable computers that involve the application of images, acoustics, information, communications, networks, measurements, controls, intelligence, and other technologies in a fusion of software and hardware.
03. COMMUNICATION, NETWORK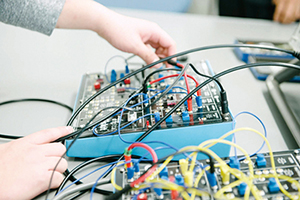 Computer networks all over the world rely on communication technologies. We perform researches on even faster and advanced communications with additional features. We demonstrated our projects in the Azumino area after running numerous simulations.
04. MEASUREMENT, CONTROL, INTELLIGENCE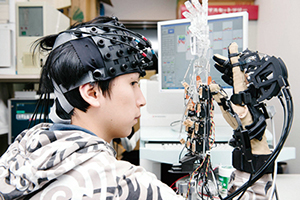 While often applied to robotic engineering, research on computer information processing and artificial intelligence can also be applied to the field of medical and social welfare. For example, small-scale elevators for handicapped people, new medical test equipment like MRIs, and spatial design for easy movement.